new
Pro Junior™ IV
A lungo venerato da musicisti di tutti i tipi, il Pro Junior IV da 15 Watt aggiunge un circuito di volume modificato e un aspetto tweed classico a questo infaticabile amplificatore. Macchina da suono compatta e semplice, questo amplificatore è ideale per i chitarristi concertisti che hanno bisogno di un grande timbro e di una risposta dinamica decisamente sensibile al tocco.
Funzionalità
15 Watt
Altoparlante Jensen 10" P10R
Circuito del volume modificato per un breakup più graduale
Risposta dei bassi più tesa in caso di overdrive
Copertura in tweed laccata; griglia in tessuto anni '50 vintage; maniglia in cuoio * Pannello di controllo cromato con spia rossa a gemma vintage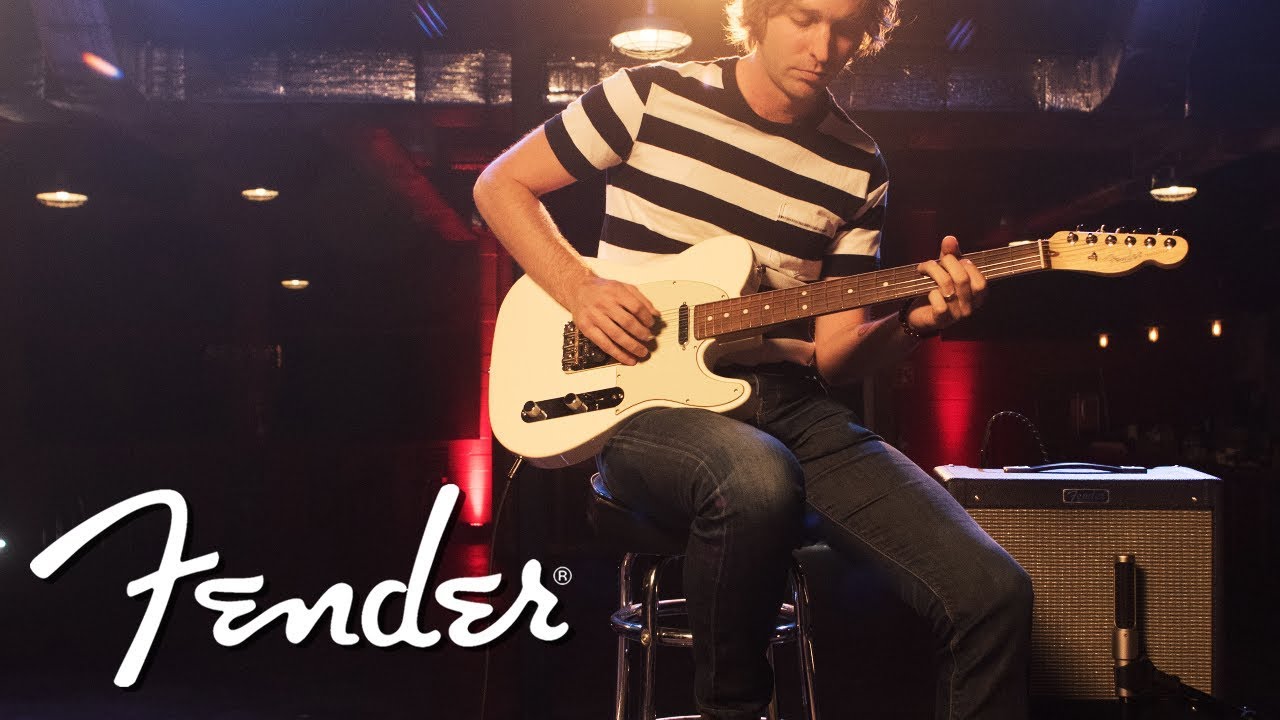 Sadler Vaden Demos the
Pro Jr. and Blues Jr. IV
In evidenza
Circuit de Volume Modifié
La modifica del circuito del volume consente un breakup più graduale e lineare con l'aumento del volume, rendendo più semplice comporre con precisione timbri che vanno dallo squillante e puro al graffiante e aggressivo.
Circuito di overdrive con nuova sonorizzazione
Abbiamo rifatto la sonorizzazione del circuito di overdrive del Pro Junior IV, rendendo più tesa la risposta dei bassi e migliorando nel contempo la chiarezza e la definizione, per ottenere un timbro che ringhia con decisione quando viene spinto.
Altoparlante Jensen
I coni Jensen sono gli altoparlanti montati tradizionalmente da Fender e presentano una morbida articolazione con una sonorità elegantemente vintage quando vengono spinti.
Copertura in tweed laccata
L'esclusiva copertura in tweed laccata offre un aspetto nuovo di zecca sin dalla fine degli anni '50 e una sensazione di eleganza su qualunque palco.
Pannello di controllo cromato
Oltre alla bella copertura, questo amplificatore presenta lo stile argentato di un pannello di controllo cromato a specchio sormontato da un tipico tocco Fender: una spia a gemma vintage.
Maniglia in pelle
Come tocco speciale, la maniglia di questo amplificatore è realizzata in pelle con molta cura. La maniglia non è solo robusta ed elegante, perché la sua realizzazione completamente in pelle è un dettaglio autentico tratto dal nostro passato.
Specifiche
Voltage

230V EUR

Wattage

15 Watts

Controls

Volume, Tone

Channels

One

Inputs

One - 1/4"

Effects Loop

NA
Cabinet Material

3/4" Particle Board

Amplifier Covering

Lacquered Tweed

Grille Cloth

50s Style

Amplifier Jewel

Red LED

Front Panel

Chrome

Handle

Vintage Leather Strap
Speakers

One - 10" Jensen® P10R Alnico

Total Impedance

8 ohms
Preamp Tubes

2 x 12AX7

Power Tubes

2 x EL84

Rectifier

Solid State
Footswitch

NA

Recommended Cover

P/N: 0047484000, Pro Junior™, Brown
Amp Height

14.5" (36.8 cm)

Amp Depth

8.75" (22.22 cm)

Amp Width

15.25" (38.73 cm)

Amp Weight

22.85 lbs (10.36 kg)