new
Hot Rod DeVille™ 212 IV
Dopo aver prestato ascolto al riscontro di centinaia di musicisti, abbiamo riprogettato l'Hot Rod DeVille 212 IV, aggiornandolo con una circuitazione di preamplificazione modificata, un riverbero a molla dal suono più scorrevole e un'estetica più attuale, che qualunque musicista può apprezzare. Lo standard per i chitarristi concertisti di tutto il mondo, questo bruciante combo 2x12" da 60 Watt fornisce tutto questo e anche di più, con potenza hot-rod e prestazioni da vendere.
Funzionalità
60 Watt; canali Normal, Drive e More Drive
Due altoparlanti Celestion 12" tipo A
Circuitazione di preamplificazione modificata per una maggiore definizione delle note in overdrive
Riverbero a molla modificato per una maggiore scorrevolezza
Cabinet in pino leggero
Comprende interruttore a pedale a due pulsanti e copertura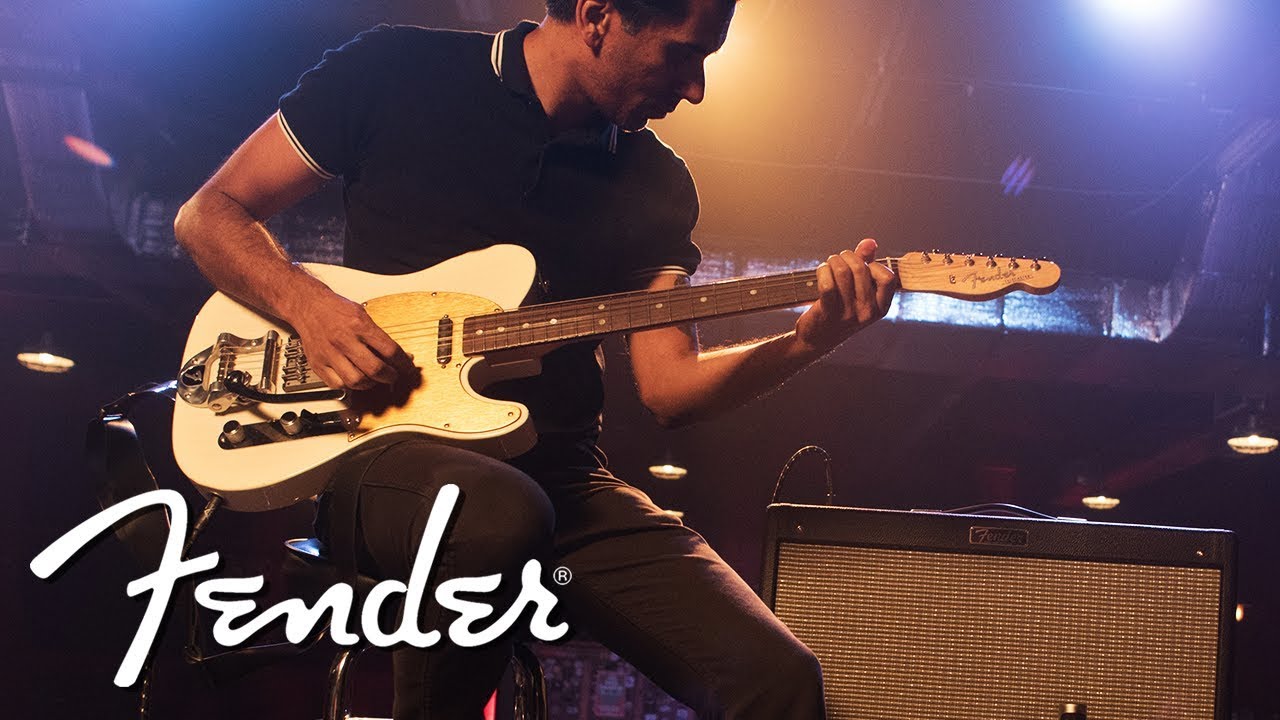 Arun Bali Demos the
Deville and Deluxe IV
In evidenza
Circuitazione di preamplificazione modificata
La circuitazione di preamplificazione modificata offre una maggiore definizione e chiarezza timbrica, anche quando si spinge l'amplificatore in overdrive, in modo che il timbro rimanga articolato a qualunque livello.
Riverbero a molla modificato
Il riverbero a molla modificato di questo amplificatore offre il medesimo suono ambiente sensuale che conoscete e amate, ma con una maggiore scorrevolezza per comporre il vostro suono a qualunque volume.
Altoparlante Celestion
Gli altoparlanti Celestion sono acclamati in tutto il mondo per il loro caratteristico piglio rock'n'roll, con un suono più moderno e un ruggito assolutamente classico quando vengono spinti.
Griglia in tessuto leggermente antichizzata
L'Hot Rod Deville IV presenta il classico look Fender con griglia in tessuto argento brillante, leggermente antichizzata per conferirle un fascino ancora maggiore.
Cabinet in pino leggero
Leggero ma robusto, il legno di pino veniva utilizzato per realizzare gli amplificatori Fender negli anni '50 e '60, ottenendo cabinet per altoparlanti più risonanti e più "musicali".
Grafica migliorata del pannello di controllo
Sempre seguendo il feedback dei musicisti, abbiamo riprogettato la grafica del pannello di controllo, rendendone più agevole l'utilizzo durante le performance live.
Specifiche
Voltage

230V EUR

Wattage

60 Watts

Controls

Presence, Reverb, Master Volume, Middle, Bass, Treble, Drive Select Switch, Drive Volume, Bright Switch

Channels

Three - Selectable (Normal, Drive and More Drive)

Inputs

Two - (1/4", Input 2 operates at -6dB)

Speaker Jack

Two 1/4" Parallel (Internal and External)

Effects

Reverb

Effects Loop

1/4" - (Preamp Out, Power Amp In)
Cabinet Material

Lightweight Pine

Amplifier Covering

Black Textured Vinyl

Grille Cloth

Lightly-Aged Silver

Amplifier Jewel

Red Jewel

Front Panel

Black

Handle

Molded Plastic Strap with Nickel-Plated Caps
Speakers

Two - 12" Celestion® A-Type

Total Impedance

2 or 4 ohms
Preamp Tubes

3 x 12AX7

Power Tubes

2 x 6L6

Rectifier

Solid State
Footswitch

2-Button 3-Function (Channel Select, Drive/More Drive), P/N: 0994062000 (Included)

Included Accessories

Includes two-button footswitch and fitted cover
Amp Height

21" (53.34 cm)

Amp Depth

10.625" (270 mm)

Amp Width

24.25" (61.59 cm)

Amp Weight

55.25 lbs (25.06 kg)