new
The Pinwheel Rotary Speaker Emulator
A NEW SONIC SPIN
Un suono classico ottenuto con un altoparlante per organo e un amplificatore, gli effetti rotary speaker sono diventati parte integrante della musica moderna. Dotato di tre diverse sonorizzazioni per rotary speaker, compreso il nostro personale effetto Vibratone, The Pinwheel consente di aggiungere facilmente questo suono a spirale alla vostra cassetta degli attrezzi timbrica. Le velocità Slow e Fast selezionabili consentono di regolare il suono perfetto per la vostra musica, mentre l'Overdrive integrato aggiunge trama al timbro. Il controllo Sensitivity permette di modificare la velocità di modulazione in base alla propria dinamica di suono: dateci dentro, e l'effetto diventa più intenso.
Funzionalità
Pedale rotary speaker

Velocità Slow/Fast selezionabili

Overdrive integrato; velocità di modulazione a risposta dinamica Ingressi e uscite stereo

Sonorizzazioni per chitarra e tastiera selezionabili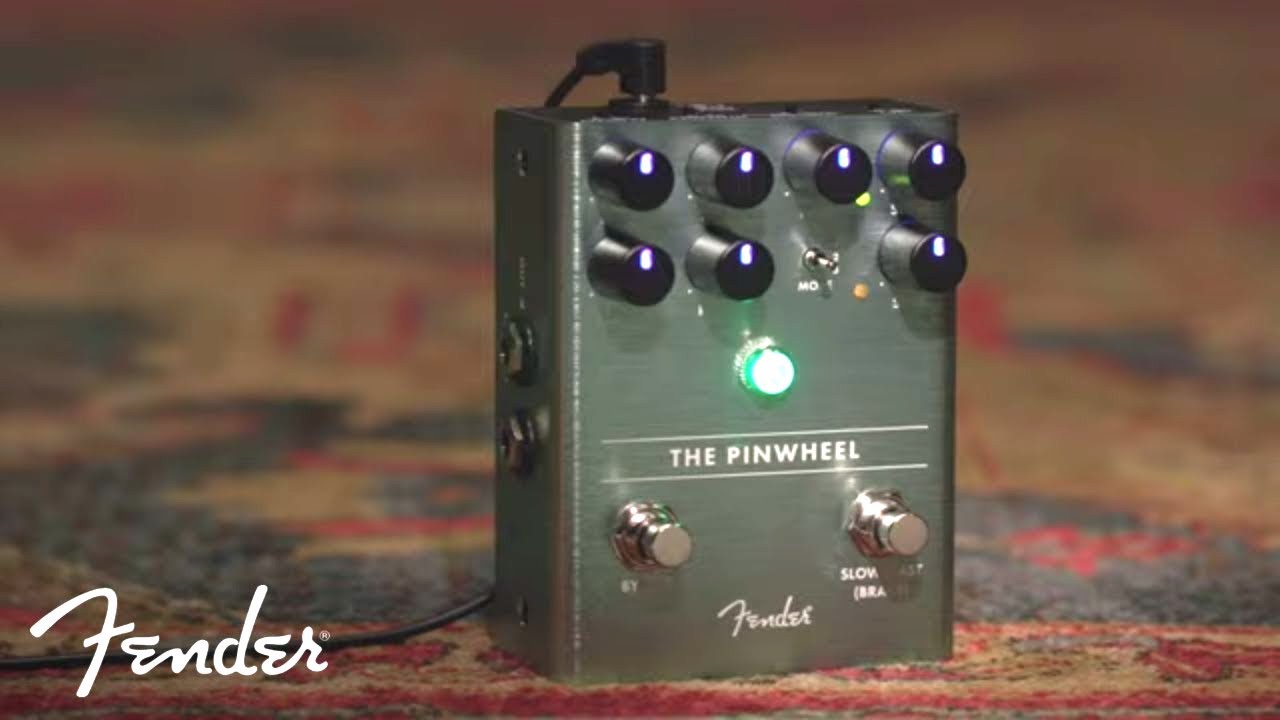 A Look Into The
Pinwheel Rotary Speaker Emulator
In evidenza
TRE SONORIZZAZIONI
Tre sonorizzazioni rotary speaker distinte, compresa la nostra personale Vibratone, assicurano la capacità di costruire in modo rapido e facile il suono giusto per la vostra musica.
OPERAZIONI TRADIZIONALI
Abbiamo incluso tutti i controlli necessari per questo classico effetto, come le velocità Slow/Fast, insieme ad alcuni trucchi personalizzati.
CONTROLLO SENSITIVITY
Il controllo Sensitivity regola la variazione della velocità di modulazione in base alla vostra dinamica di picking. Strimpellate energicamente e l'effetto diventa più intenso.
OVERDRIVE INTEGRATO
L'overdrive è una parte essenziale del suono rotary speaker. Aiuta a fare emergere le armoniche, aggiungendo un certo ruggito al timbro a spirale.
INGRESSI/USCITE STEREO
The Pinwheel è dotato di ingressi e uscite stereo che permettono di utilizzarlo facilmente con qualunque impianto per chitarra o tastiera.
COSTRUZIONE PRONTA PER IL PALCO
Tutti i pedali Fender sono realizzati in alluminio anodizzato leggero e robusto e comprendono controlli con illuminazione LED.
Specifiche
Power Requirements

9-Volt DC Negative AC Adaptor