new
Blues Junior™ IV
Uno dei piccoli amplificatori combo più amati del mondo, il Blues Junior IV aggiunge una circuitazione di preamplificazione modificata, un riverbero a molla dal suono più scorrevole e un'estetica migliorata che certamente qualunque musicista apprezzerà. Uno dei 15 Watt preferiti in qualunque situazione, questo amplificatore è ideale per il chitarrista che deve essere pronto a salire sul palco o entrare in studio all'ultimo momento, con un timbro caldo e caratteristiche versatili.
Funzionalità
15 Watt
Altoparlante Celestion 12" tipo A
Circuito di preamplificazione modificato per migliorare la pienezza
Riverbero a molla modificato per una maggiore scorrevolezza
Comprende interruttore a pedale a un pulsante per il selettore FAT per il mid boost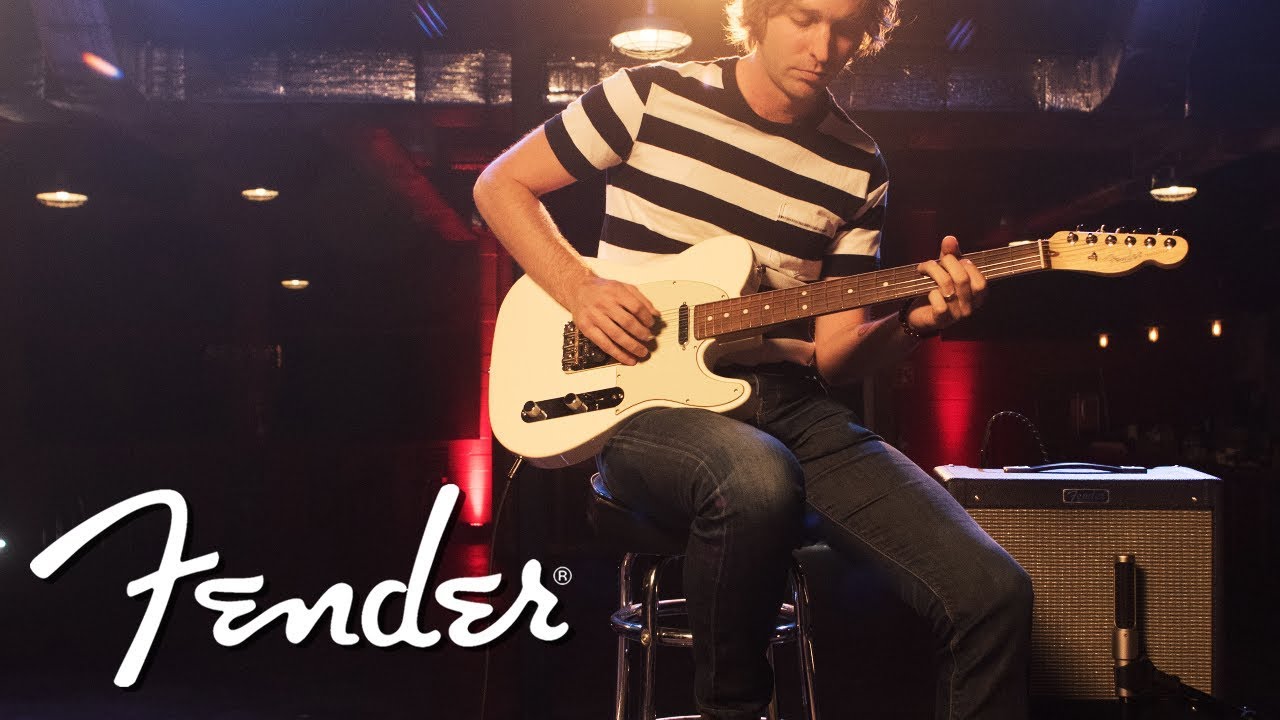 Sadler Vaden Demos the
Pro Jr. and Blues Jr. IV
In evidenza
Circuitazione di preamplificazione modificata
La circuitazione di preamplificazione modificata offre una maggiore definizione e chiarezza timbrica, anche quando si spinge l'amplificatore in overdrive, in modo che il timbro rimanga articolato a prescindere da quanto venga spinto.
Riverbero a molla modificato
Il riverbero a molla modificato di questo amplificatore offre il medesimo suono ambiente sensuale che conoscete e amate, ma con una maggiore scorrevolezza per comporre il vostro suono a qualunque volume.
Altoparlante Celestion
Gli altoparlanti Celestion sono acclamati in tutto il mondo per il loro caratteristico piglio rock'n'roll, con un suono più moderno e un ruggito assolutamente classico quando vengono spinti.
Griglia in tessuto leggermente antichizzata
Il Blues Junior IV presenta il classico look Fender con griglia in tessuto argento brillante, leggermente antichizzata per conferirle un fascino ancora maggiore.
Selettore "FAT"
L'interruttore a pedale a un pulsante in dotazione viene utilizzato per attivare da remoto il selettore "FAT", potenziando i medi per uno spessore timbrico pronunciato durante gli assolo.
Maniglia rinforzata in acciaio
Progettata per agevolare il trasporto, la comoda maniglia permette di trasportare facilmente l'amplificatore, mentre la banda di rinforzo in acciaio garantisce che la maniglia rimanga intatta.
Specifiche
Voltage

230V EUR

Wattage

15 Watts

Controls

Reverb, Master, Middle, Bass, Treble, Fat Switch, Volume

Channels

One

Inputs

One - 1/4"

Effects

Reverb
Cabinet Material

3/4" Particle Board

Amplifier Covering

Black Textured Vinyl

Grille Cloth

Lightly-Aged Silver

Amplifier Jewel

Red Jewel

Front Panel

Black

Handle

Molded Plastic Strap with Nickel-Plated Caps
Speakers

One - 12" Celestion® A-Type

Total Impedance

8 ohms
Preamp Tubes

3 x 12AX7

Power Tubes

2 x EL84
Footswitch

1-Button Footswitch Included

Included Accessories

Includes one-button footswitch

Recommended Cover

P/N: 0054912000, Blues Junior™, Black
Amp Height

16" (40.6 cm)

Amp Depth

9.81" (24.9 cm)

Amp Width

18" (45.72 cm)

Amp Weight

31.5 lbs (14.3 kg)