Hammertone™ Reverb
Hammertone™ Reverb
Fender & Reverb - name a more iconic duo… we'll wait.
The Hammertone™ Reverb delivers three classic reverb effects - Hall, Room and Plate - in a compact stomp that will integrate seamlessly into your rig. Powerful damping control and tone switch offer supreme flexibility, while the Fender-designed on-board reverb tones are perfect for subtle to extreme ambience.
Features
Fender®-designed Reverb Effect
Type & Tone Switches
Top Mount Input/Output Jacks
True-Bypass Switching
Powered by 9-Volt Center Negative AC Adaptor, Not Included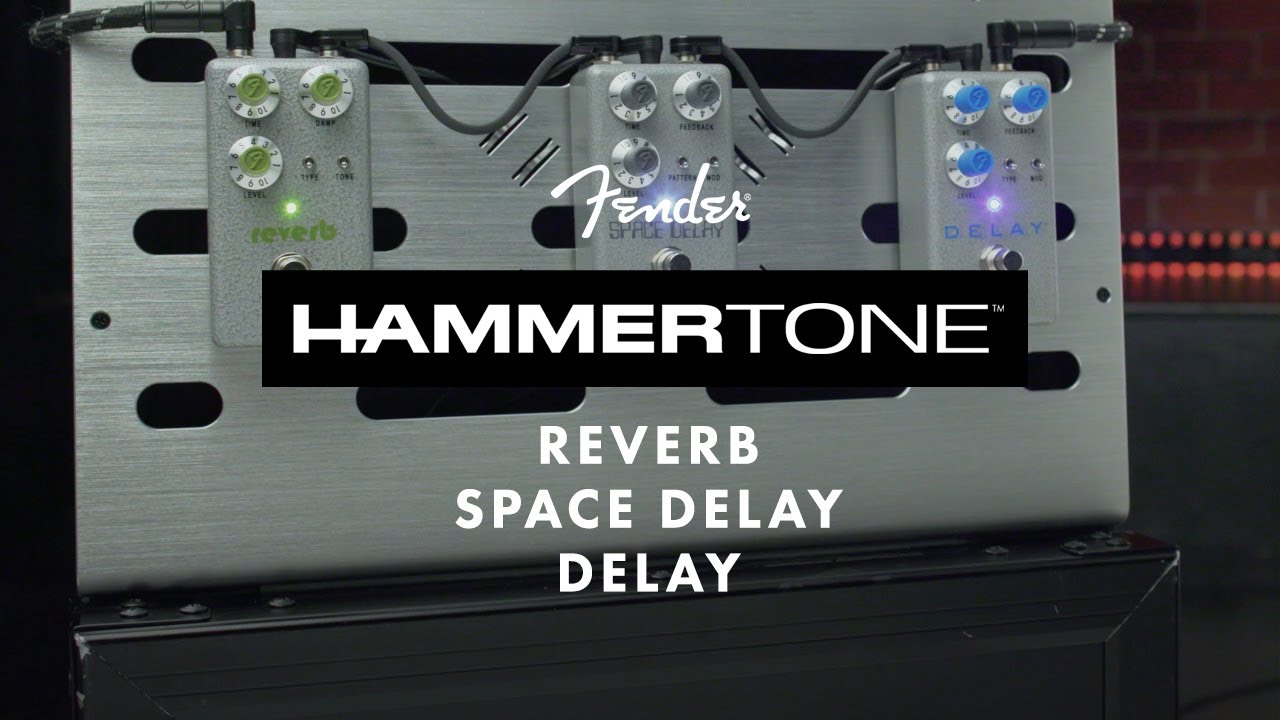 Highlights
Original Fender®-designed Reverb Effect
Designed by our in-house experts, the Hammertone™ Reverb delivers gorgeous ambience and echo, with three reverb modes and powerful controls.
Three Reverb Modes
Hall, Room and Plate round out this trio of classic reverb sounds. Available at the flick of a switch, they each offer a distinct sound for a wide variety of uses.
Tone Switch & Damp Control
The tone switch dampens high frequencies and allows the reverb to sit more naturally in a mix. Meanwhile, the damp control rolls off highs more gradually, eventually clamping down on the reverb tails.
Custom Color "F" Logo Knobs
Paying homage to Fender's historic custom colors, these "F" logo knobs are easy to read, easy to grip and stand out on stage.
Rugged, Road-worthy Hardware
The rugged aluminum enclosure and metal hardware deliver road-worthy reliability. True bypass switching ensure easy setup and pure tone.
Top-mount Jacks
Top-mounted input and output jacks allow more pedals to be used on the same board, as well as increasing pedal routing options.
Specs
Input Impedance

500k ohm

Output Impedance

470 ohm

Power Consumption

100mA

Power Requirements

9-Volt Center Negative AC Adaptor (Not Included)