The Trapper® Dual Fuzz
The Trapper® Dual Fuzz
ORIGINAL DESIGN—FENDER TONE
Fuzz is essential to the sound of modern music. Ranging from smooth and polite to sputtering and broken-sounding, this effect is the heart of rock and roll. The Trapper® combines two discrete fuzz voices into one chassis with global Tone and Contour controls to shape your sound to taste. The softer-sounding first voice includes a switchable high octave - perfect for generating synth-like tones - while the grittier second voice includes a highly interactive noise gate.
Designed by our in-house team of experts, the Trapper® Dual Fuzz is an all-original Fender circuit. The chassis is crafted from lightweight, durable anodized aluminum, and the Amp Jewel LED gives your pedalboard the classic Fender look. The switchable LED-backlit knobs show your control settings on a dark stage at a glance.
Features
Dual fuzz effect pedal
Two discrete fuzz voices
Switchable high octave
Interactive noise gate
Global Tone and Contour controls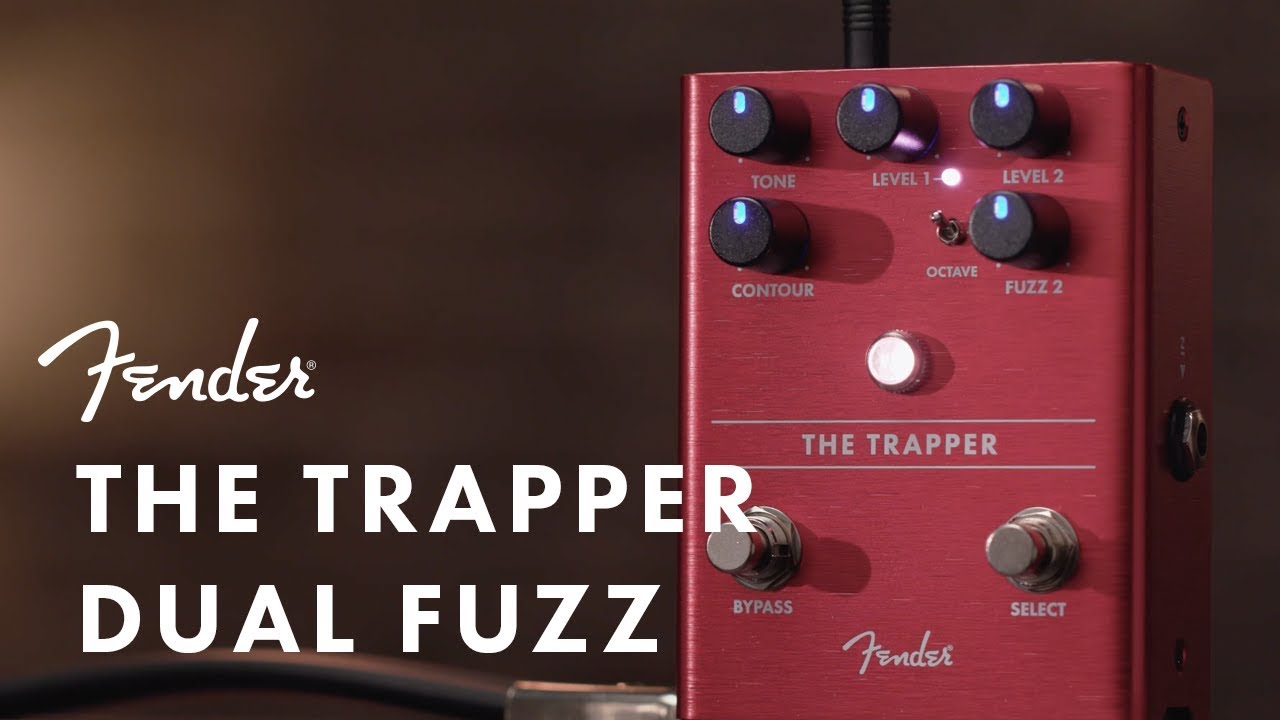 Highlights
DUAL FUZZ CIRCUITS
We packed two distinctly different fuzz circuits into The Trapper, making it easy to access fuzz that ranges from mild to wild.
SWITCHABLE HIGH OCTAVE
The first fuzz circuit includes a toggle to activate a high octave, adding unique, synth-like flavor to your tone.
INTERACTIVE NOISE GATE
The second fuzz features a noise gate that interacts with your instrument's volume and tone controls.
GLOBAL TONE CONTROLS
The Tone and Contour controls act globally across both circuits, making it easy to precisely sculpt your sound.
9VDC POWER
Since it uses a center-negative 9VDC connection, it's easy to use The Trapper with most pedalboards and power supplies.
STAGE-READY CONSTRUCTION
Every Fender effects pedal is crafted from lightweight, durable anodized aluminum and includes switchable LED-illuminated controls.
Specs
Power Consumption

80mA

Power Requirements

AC Adaptor-9V DC center negative (not included)