Hot Noiseless™ Strat® Pickup Set
Hot Noiseless™ Strat® Pickup Set
Heat Without the Hum
As Heard on

Fender® Jeff Beck Signature Stratocaster® guitars

Fender Hot Noiseless Strat pickups exude tone that combines warmth and punch with cutting bluesy articulation, with a screaming high-gain bridge pickup. And thanks to Fender's state-of-the-art Noiseless design, the clean, full sound is free of hum.
Features
Polysol-coated magnet wire
Ceramic magnets deliver scorching output
Flush-mount pole pieces for even string
Vinyl-coated output wire and plastic bobbin
Installation hardware included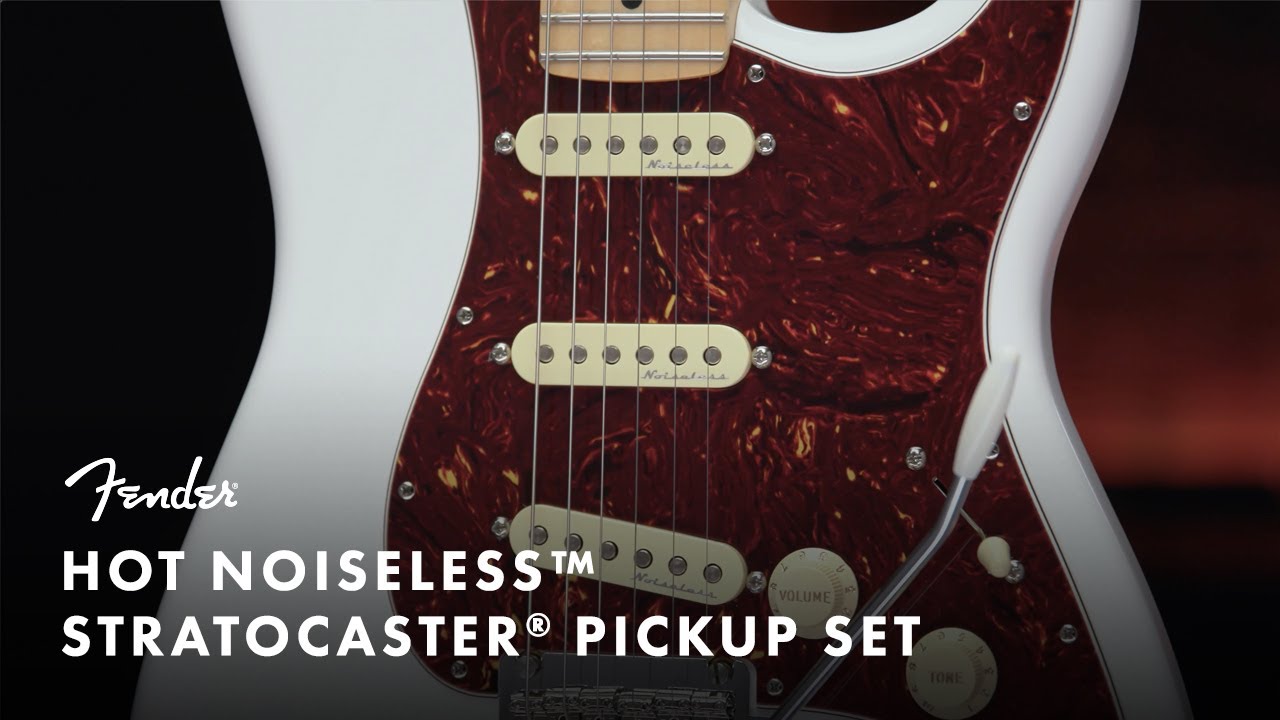 Specs
Style

Noiseless

Configuration

SSS

Magnet Type

Ceramic

Magnet Wire

Polysol-coated

DC Resistance

Neck/Middle/Bridge: 10.4K

Inductance

Neck/Middle/Bridge: 2.8 Henries

Bobbin Material

Plastic

Lead Wire

Vinyl-covered

Pole Pieces

Flush-mount

Tone

Hot

Output

Hot (5 out of 5)

Other Features

Recommended for Blues, Rock, Hard Rock, Classic Rock, Country, Pop, and Jazz.