The Pelt Fuzz
The Pelt Fuzz
MAKE IT SOUND HAIRY
A good fuzz pedal is indispensable - this gloriously splatty, satisfying sound has been the cornerstone of rock tone for decades. An all-original design, The Pelt Fuzz has a few tricks hidden up its sleeve. All the familiar controls are there: Level, Fuzz and Tone, along with a Bloom control to shape the contours of your sound. Our secret-weapon Mid switch lets you boost or cut the midrange for even more voicing options, while the Thick switch adds some girth to your sound.
Features
Silicon fuzz effect pedal
Mid and Thick voicing switches
LED-backlit knobs; Fender Amp Jewel LED
Magnetically latched hinged 9V battery door
Lightweight durable anodized aluminum construction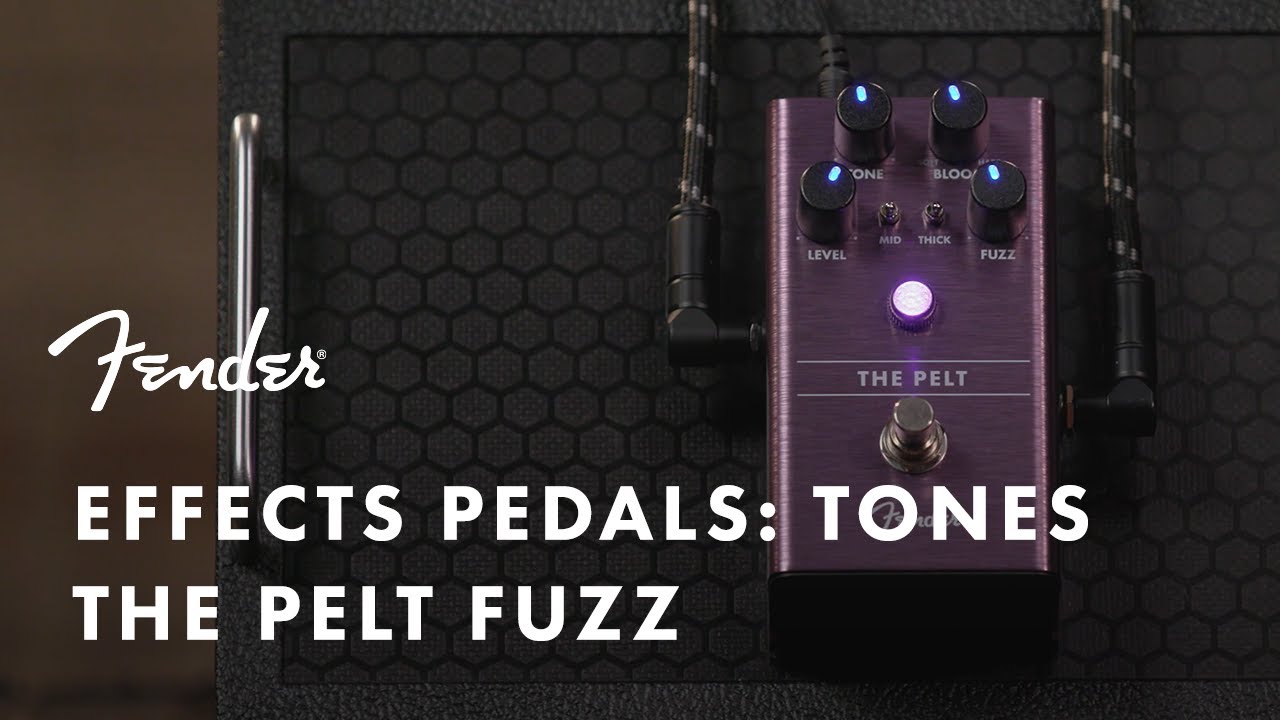 Highlights
SILICON TRANSISTORS
The Pelt Fuzz is built around silicon transistors, giving it the classic sound from the '60s.
VOICING SWITCHES
The Mid and Thick switches change the texture of The Pelt Fuzz, covering all your tonal needs—thick or thin.
FENDER AMP JEWEL LED
The instantly recognizable Fender amp jewel LED leaves no doubt as to this pedal's pedigree—it's a classic aesthetic touch from our famous amplifiers.
LED-ILLUMINATED KNOBS
LED-illuminated knobs show your control settings at a glance—even on dark stages.
MAGNETIC BATTERY DOOR
The exclusive, "patent applied for", magnetically latched 9V battery door makes it quick and easy to swap batteries.
STAGE-READY CONSTRUCTION
Every Fender effects pedal is crafted from lightweight, durable anodized aluminum—they'll easily withstand the rigors of touring.
Specs
Input Impedance

500k ohm

Output Impedance

10k ohm

Power Consumption

50mA

Power Requirements

9-Volt Battery or 9VDC Center Negative AC Adapter (not included)