Hammertone™ Flanger
Hammertone™ Flanger
Come Fly Away
Originally achieved by physically pushing the tape flange on a reel-to-reel recording device, flanging is one of the earliest guitar-effects. The Hammertone™ Flanger delivers dramatic, rushing jet stream waves and subtler, swirling tendrils of modulation. Pedal board-friendly top-mounted in & out jacks and true bypass footswitch mean it will integrate seamlessly into your rig.
Features
Fender®-Designed Flanger Effect
Resonance & Type Switches
Top Mount Input/Output Jacks
True-Bypass Switching
Powered by 9-Volt Center Negative AC Adaptor, Not Included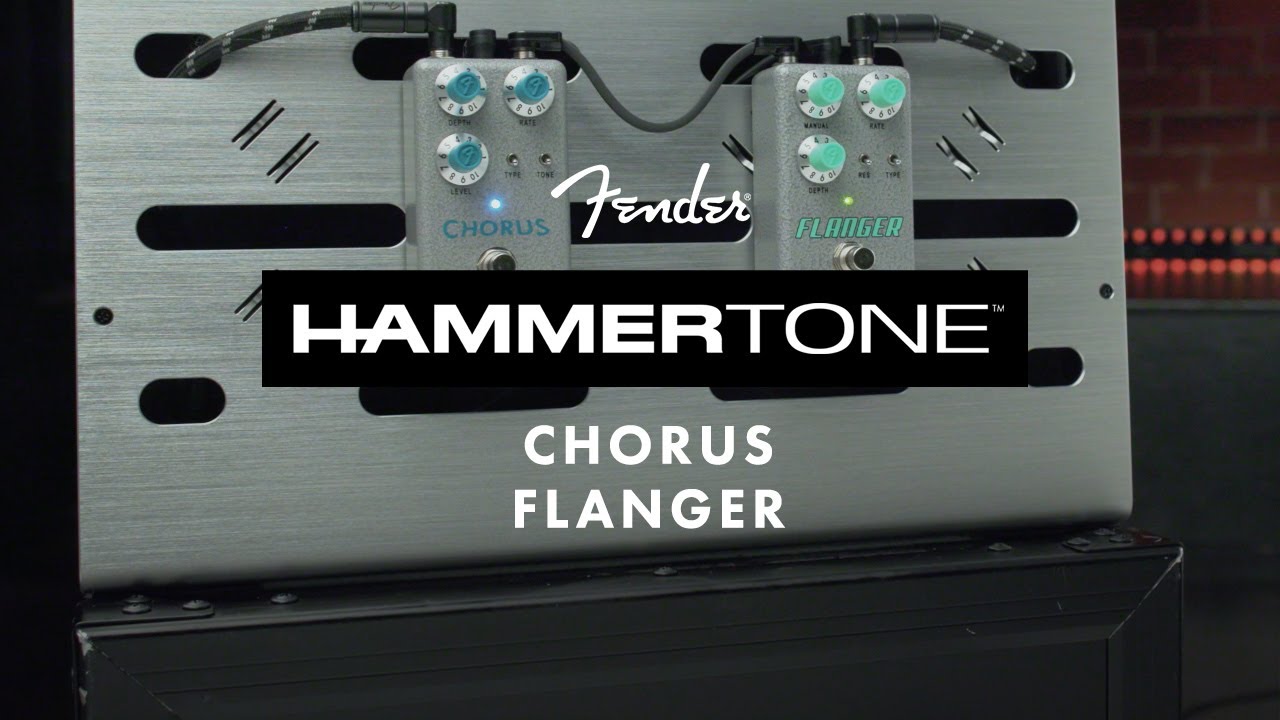 Highlights
Original Fender®-designed Flanger Effect
Designed by our in-house experts, the Hammertone™ Flanger provides rich, whirling modulation.
Three Resonance Settings
Three levels of resonance are available at the flick of a switch, allowing you to adjust the intensity of the effect from subtle to extreme.
Type Switch
Selects between two different Flange sounds – one more subdued, the other more intense.
Custom Color "F" Logo Knobs
Paying homage to Fender's historic custom colors, these "F" logo knobs are easy to read, easy to grip and stand out on stage.
Rugged, Road-worthy Hardware
The rugged aluminum enclosure and metal hardware deliver road-worthy reliability. True bypass switching ensure easy setup and pure tone.
Top-mount Jacks
Top-mounted input and output jacks allow more pedals to be used on the same board, as well as increasing pedal routing options.
Specs
Input Impedance

500k ohm

Output Impedance

470 ohm

Power Consumption

100mA

Power Requirements

9-Volt Center Negative AC Adaptor (Not Included)